Year: 2017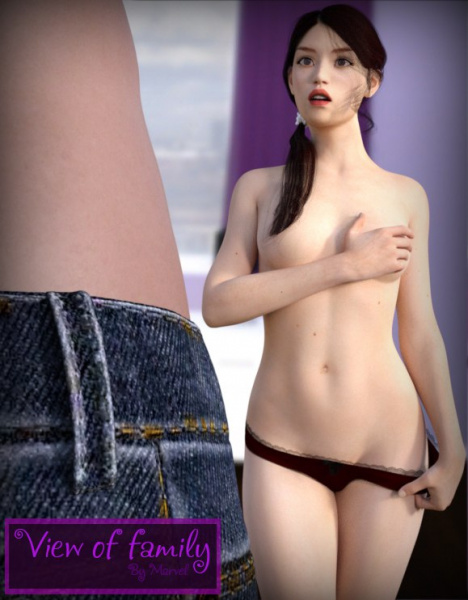 Censorship: No
Developer/Publisher: Marvel
Platform: Windows/Mac
Version: v.0.1.4
Language: English/Russian
System requirements:
CPU: Athlon / Pentium 200 MHz
RAM: 64 MB
Video: nVidia 400
DirextX: 8.1
HDD: 2.94 GB
Description:
  "View of family" is a pov, rpg game with some kind of open world... in perspective. A lot of quests will allow you to put yourself in this incredible adventures.
  You'll assume the role of a ordinary 21 year guy... who lives a normal life and working as tutor.
  He lives with his sister Nicole and his mother Emily. Help him to seduce all women in this game!
Changelog

v0.1.1
I really wanted to finish this version before the end of this month. So that I could return next month. So I still have some unused render. I hope that this handicap will make me to finally combine my work and game. And i can make the next version more massive.

In this version, mostly changes in old scenes and new repetitive non-plot scenes. The plot moved only with Mia (First and second sex). My advice is to start a new save toa void all bugs. Those who do not want to do this should go to the main hero's room and then go to bed ... So at least you can play.