Year: 2019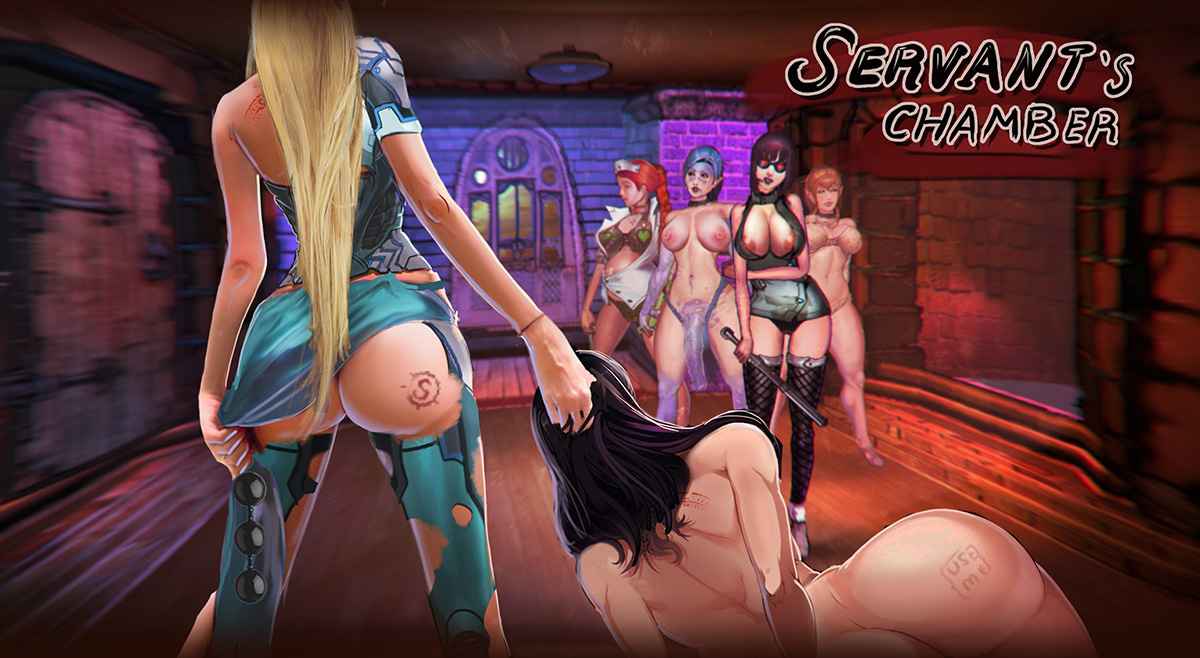 Censorship: No
Developer/Publisher: Brozeks Grozeks
Platform: Windows
Version: v0.32b
Language: English
System requirements: HDD: 450 MB
Description
  That game is a combination of dungeon crawling with rogue-like aspects such as procedurally generated levels as well as a hoard of loot, we went out of our way to ensure that each time you replay a level of the game it will take you on different paths as well as offer different loot! The game is also quest driven, all of quests will reveal important plot details as well as develop our characters quest by quest!
  You control "Servant" the snarky and reluctant hero, you will use experience to unlock skills via the skill tree, level your stats and even equip new armor that will increase your stats while adding unique cosmetic changes to your character. Be it sexy demon wings or even that sweet sweet right stocking you've always wanted.
  All of your adventures will be followed by your companions, all of whom will be eventually able to be customized and equipped with items! They all have their own distinct personalities and quirks, spend enough time with them and learn about their histories with the facility!
  Authors of game hope to offer a Unique atmosphere, a fun story line, interesting characters, sexy and engaging companions, powerful enemies, and a lot of amazing art! So if you just so happen to be in the mood for an incredibly original journey filled with lust, power, and the occasional joke you will be interested!
Changelog

v0.32B
1) Added new hot miniboss. You can find it at level 2 and upper. 2) Added new items for items for customization Servant. Special items can be found in new miniboss room. 3) Improved game balance, visual effects, save system and etc. 4) Fixed bugs, sounds and performance improvement.

 

0.03a
Highlighting enemies when you use target skills Improved skill tree descriptions, now you can check the description of skills at anytime! Improved tool-tips, now tool-tips will only show when moused over. (Quite a bit faster as well!) Added an items panel for the inventory screen to check the description of your consumables. Battles will now be paused when a dialogue box is active. New Text Speed option. (In the settings menu) Clicking to speed up dialog. Hiding panels when battle starts. FULL-SCREEN MODE Fixed a bug which affected the bios.
Cheats

In game open settings and press "Hucks" button(up right corner).

Enter in the input field:

-MoneyNow - for getting gold

-MoreKeysPlease - for getting keys

-GiveMeSluts - for getting bodies

-Knowledge - for getting experience

-BoobyUp - increase your health

-PussyUp - increase your stamina

-MagicUp - increase your mana

-ArmorUp - increase your armor

-GiveMeMore - open debug options(check button in up left corner of Servant)