Year: 2018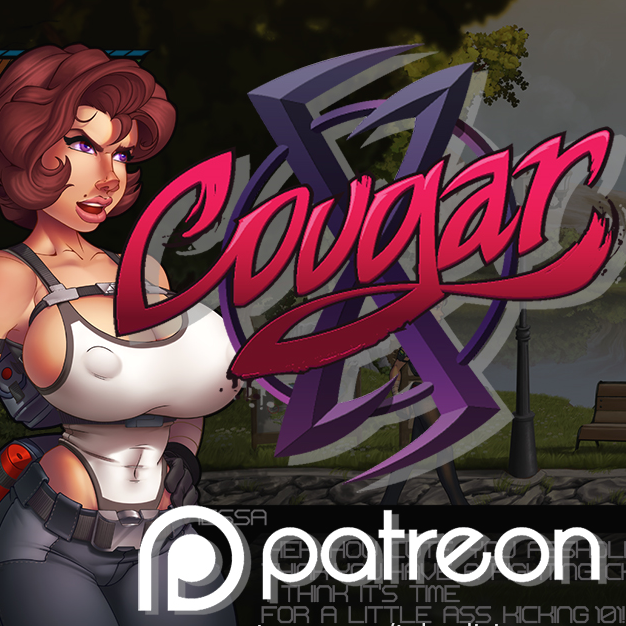 Censorship: No
Developer/Publisher: Taboolicious
Platform: Windows
Version: Final
Language: English
System requirements:
HDD: 125 MB
Description
  CougarX is a beat'em up/brawler side-scroller intended for an adult audience, based off of TABOO'S comics. Those who are already acquainted with the website's cast of comic characters may be pleasantly surprised to find some familiar faces.
  Story & Cast: It isn't until a panicked call that Vanessa and Karen are up and at arms with some pretty wicked toys! Enter the shoes of Vanessa, a seductive mother with some vengeance in mind for whichever asshole is the one behind the abduction of her darling and handsome son, Josh. Vanessa may be slow, but the moment her bat lands a hit, it's home run for the team. By day Karen is the sweet and ever caring French teacher, but by night she's the mischievous Kitcat who's out having "fun" with her cousin, Adam. Using steel talons as her choice of weapon, Karen swiftly and gracefully rips through any opponent who has a connection to her lover's kidnapping.
Game Features

Amazing fully animated and voiced sex scenes! unlocking one scene every 10 levels with a max of lvl 50 per character, that adds up to 10 scenes! over 20 mins of fluid animated sex. -Able to switch between characters on the fly allows for amazing swift action and some strategic value by choosing the right girl for the right time. -Fully up-gradable and customizable gear allows you to suit up for any occasion. - Welcome to combo heaven, may I take your order? Prepare for some super fun battle mechanics where you get to map any skill into any button, allowing for your own combo recipes! Create your own unique flashy moves to dazzle your friends and destroy your opponents. - Let's face it, a game just doesn't feel right without the apropriate setting. Immerse yourself in 12 beautifully painted stages created by the ever talented and experienced artist, Grandpa.